Message from the President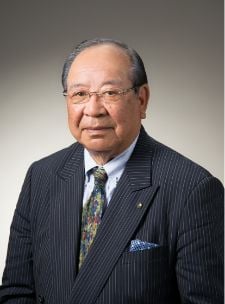 Nittoku has consistently offered customers cutting-edge of business solutions as a manufacturer of automatic coil winding machinery since our establishment in 1972.
Responding to the rapid diversification of products that use our coil winding and component technology, we are committed to continuing to develop innovative products speedily and to contribute to improving the production efficiency of our customers through the high quality and function ability of our products.
In addition to coil winding machinery, we are diversifying into a general engineering company that supports the infrastructure of society through a diverse range of areas that use our proprietary coil winding technology such as FA systems and contactless smart cards.
Management is targeting a financially sound/strong and competitive company.
Nittoku is also striving to fulfill our responsibility to society.
We are acting to achieve this based on our policy, which is based on training human resources and strengthening risk management by strategically allocating assets to core businesses to enhance corporate value and to establish a business structure that is focused on global standards.
The 21st century will require the development of sophisticated technology and a rich natural environment.
Based on a philosophy that "manufacturing is invention" all of our employees are united in the goal of striving to satisfy the needs and expectations of our customers, to promote new businesses and to develop new market innovations by emphasizing the coexistence of humans, machinery, industry and the natural environment.
President
Nobushige Kondo