Ideal for High Performance Motors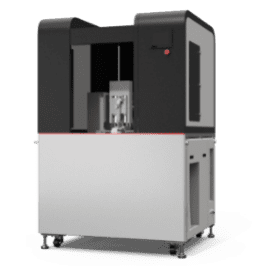 3 features of Guide nozzle Winding
Reduction of Motor Size
Winding between ultra-narrow slots allows for smaller motor design with equal characteristics.
Increased Efficiency
Improved fill factor through perfect layer guide winding.
Narrow slot opening improves cogging. Solid core winding improves magneto-resistance.
Motor Quality
Nozzle does not move between slots, reducing damage to wire.
About the guide nozzle winding method
Conventional method
When the winding area gets smaller than nozzle width, winding is not possible.
NITTOKU unique winding process
With our newly developed winding process, the nozzle does not enter winding area.
Through programming with proprietary functions, fast and precise winding movements are realized.

Products Information

Please wait while the form is displayed.

Excuse me, but if you wait a moment and the form does not appear, please contact here.