High-performance unwinding / rewinding system (rewinding machine / rewinder)
Unwinding / rewinding systems employing NITTOKU feeding tensions are compatible with a wide range of materials, including metallic and textile materials, and equipment is designed and manufactured according to the applicable materials. Stable tension can be provided from a low tension of 0.0 3g to a high tension of 20kg. Please contact us with any inquiries.
Main Materials
Metal type materials
Gold, Silver, Copper, Platinum, Tungsten, Stainless, Aluminum Steel wire, Welding wire, Solder wire, Copper foil, Aluminum foil, etc.
Resin type materials
Fishing line, Belt cores, Air tube,Electric wire, Resin fiber etc.
Other materials
Glass fiber, Fiber yarn, Carbon fibre, Paper, Cloth, Film, Wrap film, Adhesive tape, Nonwoven fabric, Elastic film, Metallic thin film, Hard film, etc.
Shapes
Round wire
Rectangle wire Ribbon wire
Twisted wires
Clad wire
Sheet
Film
etc.
The unwinding/winding system (automatic tension feedback type) SVT series, which employs unwinding tension, is ideal for materials such as belt cords, core wires, litz wires, and electric wires, which have a large tension value and are easy to stretch.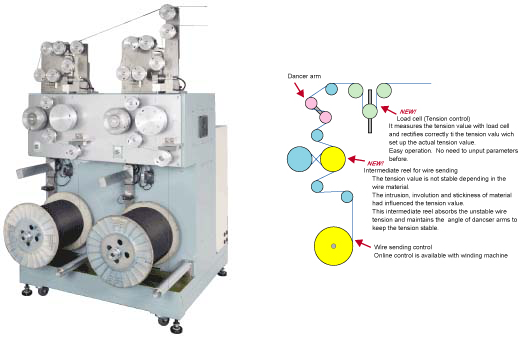 Wire reeling machine with new software for perfect layer winding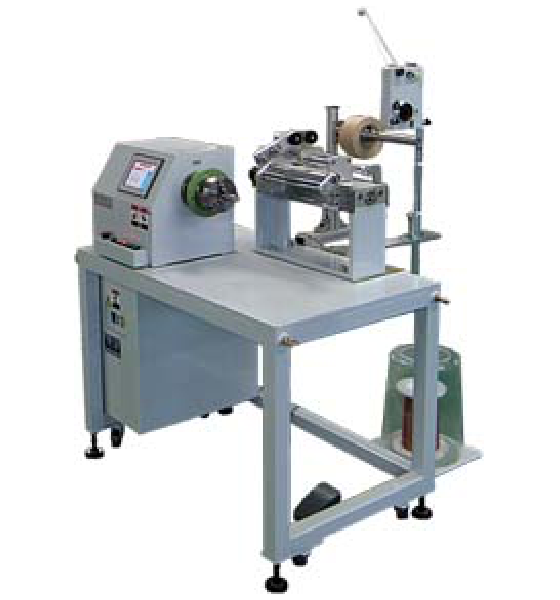 Features
Traverse motion is available during winding via a simple button press.
It is available during machine stop condition.
If winding disorder occurs, it is possible to rewind the winding manually.
Applicable workpieces
Coils which require / are difficult to wind with perfect layer winding.
Transformer coil (paper winding), solenoid
For wire solder, fishing lines etc…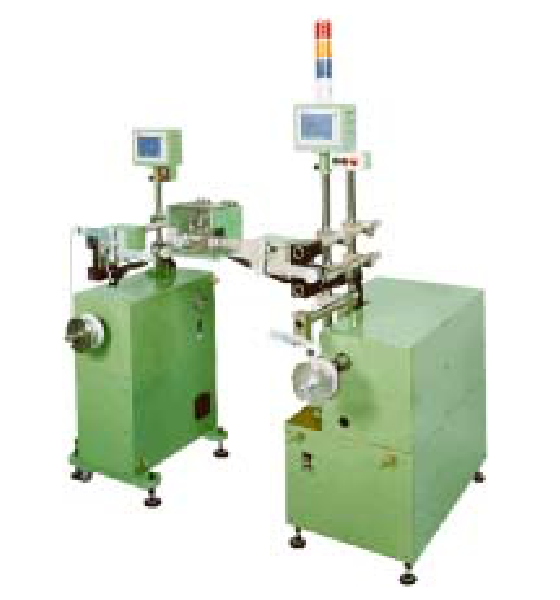 Wire feeding & reeling system for flat wire
Cleaning machine can be mounted in the middle of the system.
Products Information
Product Inquiries